Having a Postpartum Mood Disorder in Toronto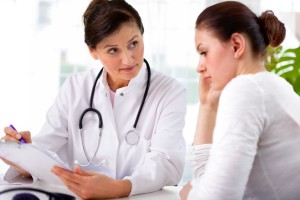 When life after a baby isn't what you expected, it might be time to seek help. Today we are going to talk about community resources in Toronto for postpartum depression and anxiety.
One of the things that we strongly recommend is that, in conjunction with the treatment plan you develop with your medical care provider, you take time to connect with others like yourself. This may mean finding a community-parenting group. It doesn't have to be PPMD specific. A group of parents that you can arrange play dates with, meet for coffee, or call when you are having a difficult day, is so important to finding a balance. Even if they are not diagnosed with postpartum depression, many of these parents will understand the isolation that comes along with being on parental leave, the difficulties of cranky babies, the exhaustion of sleepless nights, and the frustration of teething babies. They will be invaluable support in helping you to regain your footing on difficult days. Many of these groups can be found through local churches and religious organizations, the Ontario Early Years Centre, or even through Meetup.com.
We also think that hiring a postpartum doula is one of the smartest decisions you can make when you are dealing with a postpartum mood disorder. A postpartum doula can come to you and help to take some of the everyday stresses off your shoulders so that you can concentrate on feeling well. The presence of a doula can mean that your floors get swept, the laundry is folded, and the dishes are put away, all while you took a nap or a bath, or had a few moments to yourself. She is also there to answer questions, help with breastfeeding if you need it, give suggestions on calming a fussy baby, or make recommendations for things you can do to bond with your baby. Sometimes it helps, just knowing you have someone you can ask all those questions, the ones you keep forgetting to ask at well-check appointments!
As with all things, you have choices in regards to treatment and support that you can tailor to your preferences. Some women might find group therapy to be particularly beneficial because they can speak to others going through the same thing they are. Others may be uncomfortable in a group setting and may seek individual counselling. Everyone may benefit from peer support, whether that is in person or through the relative anonymity of the Internet. Here are some of our favourite community resources for adjusting to life after a new baby:
The Mood Disorders Association of Ontario
Online support:
Postpartum Support International