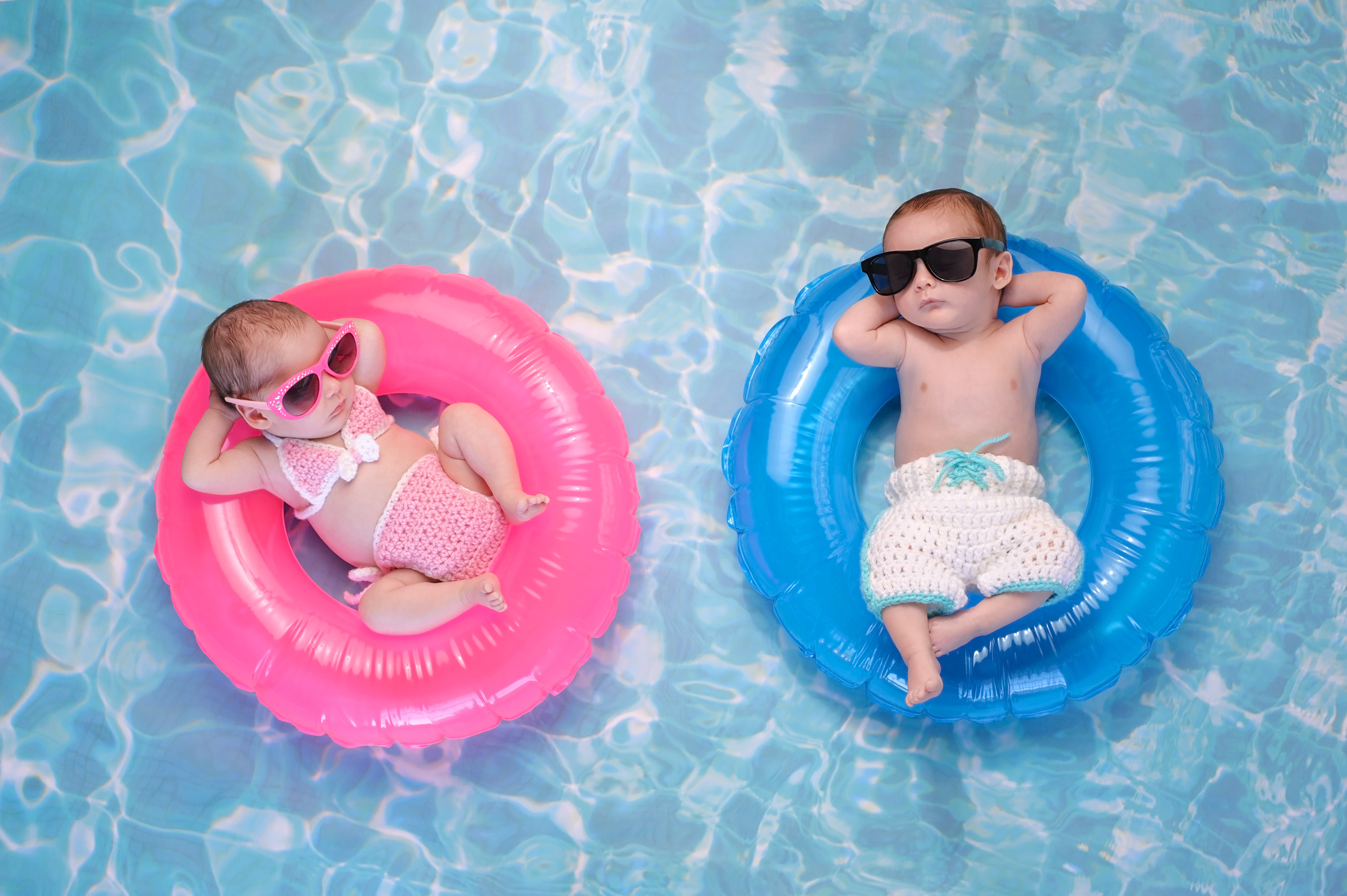 Woah, baby, it's hot out there! With temperatures (finally) climbing up into the typical summer weather, it is tempting to spend all your time outside enjoying the glorious sunshine. And who could blame you? Winter is cold and grey and our summer took an awfully long time to arrive this year. In all of your excitement, you might not have summer safety at the top of your list. We've got you covered.
It can be hard to sort through all of the information thrown at you as a parent. Everyone has an opinion, products have warning labels that can be hard to decipher, and all those articles that come across your Facebook feed are warning you about unsafe sunscreen.
What is a parent to do?
First, remember that you aren't alone! Every other parent is wondering exactly the same thing. Next, follow our top five tips for a safe and fun summer!
1. The Great Sunscreen Debate
We get told by doctors and health professionals all the time – wear sunscreen! Then you look at a bottle of baby sunscreen and it says " product not recommended for infants under 6 months". For spring and summer babies, this can pose a big problem! Try speaking with your child's doctor to see if they have a recommendation for a sunscreen you can use on your young baby.
2. Light and Loose
If you are not comfortable with sunscreen, or you just want another option, clothing is an easy way to block harmful UV rays from baby's sensitive skin. When dressing baby for hot and humid days, you want to keep things light and loose. The fabric should be natural, like cotton, linen, or bamboo, and the clothing should be loose rather than snug.
3. Who Wants a Popsicle?
If your baby is 4 months old you are breastfeeding or pumping breast milk, you can freeze some as popsicles or cubes to put in mesh teethers. Keep in mind that your young baby might not have the coordination to hold, or get, a popsicle to their own mouth when they are little. You may need to help hold or support your baby through this. Babies will try to mimic their caregivers, so it is a perfect excuse to have a popsicle of your own!
4. Hat's Away
Keeping a hat on a baby can feel like a Herculean effort at times. Why is it that babies like to grab hats (and socks!) and leave them casually behind somewhere without your knowledge? To overcome this, try selecting hats with chin straps. And whatever you do, don't snip the chin strap off because your baby likes wearing hats! That can change at any moment. And while it may seem silly to buy sunglasses for a baby, they are more than just an accessory!  Your baby's eyes are just as at risk of being damaged by UV rays as yours are. So get that adorable pair you've been eyeing because it is good for baby! Isn't it great when summer safety and cute baby fashion goes hand in hand?
5. Cool Off
There are so many ways to cool off, and many of them still work with infants. Pools and splash pads are fine for babies once their umbilical stump has come off. Sitting in the shade or walking along Lake Ontario to take advantage of the breeze is also a great idea. If heading out is not in the cards that day, a cool or warm should or bath can help everyone feel more comfortable.
Bonus Tip: Babies do not always sweat the way adults do, so you should check your baby frequently. Do not check baby's temperature using their hands, feet, or face as those are not helpful. Instead, place a hand on the back of their neck or on their belly. If those areas are hot (or cold), so is the baby. How your baby feels can help you decide which summer safety strategy will help most in that moment.
Summer is a great time to have a small infant! You have more opportunities to get out of the house, it doesn't take as much time to get ready and June is one of the busiest birthing months so you will have plenty of new parent friends to meet in the summer!
If you are still feeling overwhelmed, consider taking a private Baby Basics prenatal class to help you feel more confident with your baby! If your baby is already here, a postpartum doula can come and provide on-the-job education to give you some tricks and tips specific to your baby!