Fall Maternity Fashion Lineup!
Maternity fashion can be tricky to navigate when you are pregnant. Not everyone loves their changing body, and while maternity muumuus are out, the current fashions are often form-fitting and designed to accentuate the bump, something not everyone is comfortable with!
Pregnancy is also tricky because you might need multiple seasons worth of clothing, depending on when you are due. How your body changes, and when, can also impact this. After all, if you start showing early, you might need maternity clothing sooner and if you don't show until much later in your pregnancy, you might get away with not wearing maternity clothes for as long.
If you are headed into this delightfully cool autumn weather but you aren't sure what you need, we've got you covered. We've picked our absolute favourite maternity fashion looks for this fall. And the even better news is that all of these fall fashion picks come from Toronto maternity stores!
1. The Perfect Sweater
We love this sweater from Ripe! With a wool and acrylic blend, this sweater will keep you warm without overheating you. One of the reasons we love this sweater so much is the longevity of its use. With built-in snaps for nursing accessibility, this sweater will continue to be a great option through the winter and into the early days of spring as well.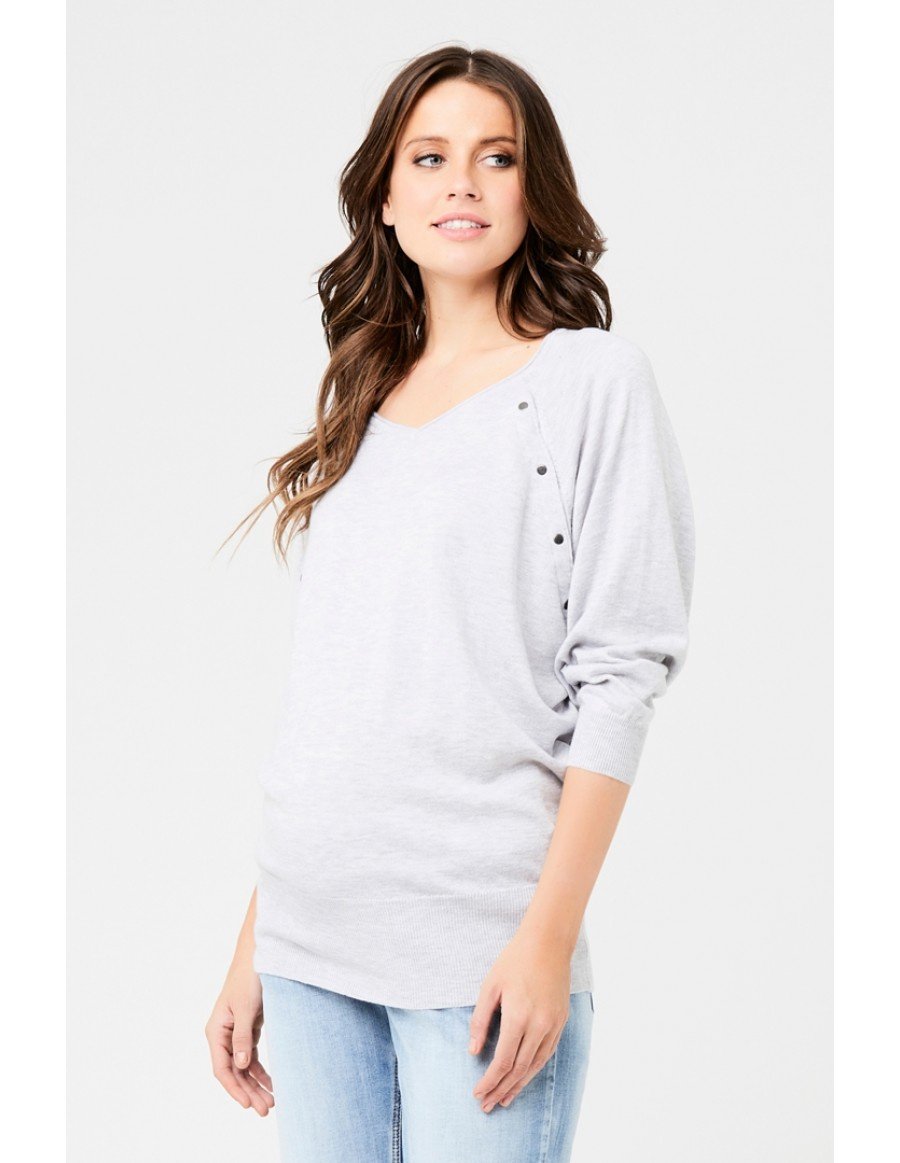 2. Black Dress Pants
As your pregnancy progresses, you may not feel like dressing up for the office, but depending on where you work it might still be necessary! A great pair of black trousers with a soft belly panel can help. When choosing maternity career clothing, look for just a few staples that will last right through to the end of pregnancy.
3. Amazing Jeans
We love these jeans in particular because the over belly panel is comfortable for most (but not all) and because Citizens of Humanity jeans will last you through your pregnancy and as long as you want to continue you wearing them postpartum. A pair of great-fitting jeans can also boost your confidence as your body changes.
4. The Basic Tee
This tee shirt is actually called "The Basic Tee" and it is aptly named! A few basic, but well made, casual shirts are a must-have in every maternity wardrobe. Many cardigans, shrugs, and even jackets might still fit (as long as you don't have to do them up!), as long as you have something simple to put on underneath. While we love this form-fitting shirt, the Over-Sized T-Shirt from the same store is also an excellent option if you prefer something looser!
5. A Jumpsuit
There is something about the idea of wearing a romper during pregnancy that just sounds so comfortable! No waistbands, elastic or otherwise, is like a dream come true. Exchanging your summer dresses for this fabulous fall fashion addition will keep you on trend, and comfortable! We love this soft and stretchy onesie for its versatility during pregnancy and the postpartum period.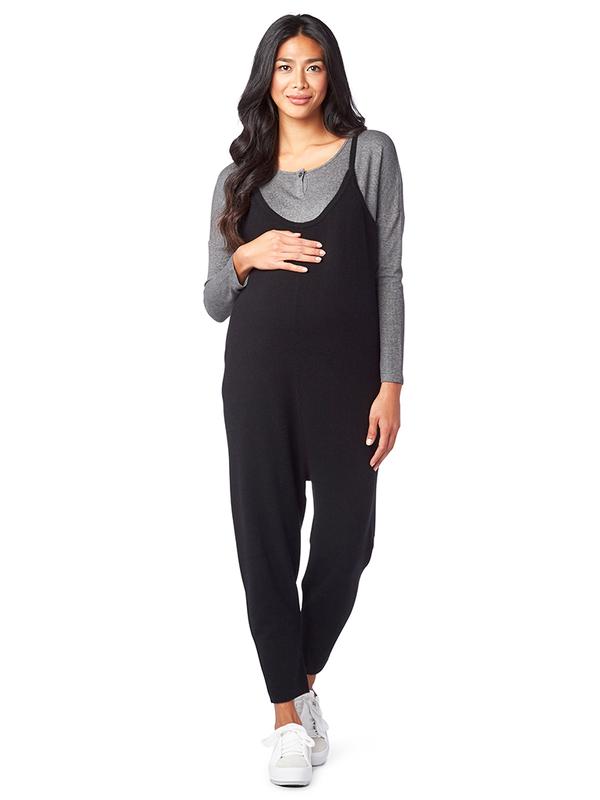 6. A Detailed Blouse
If you work in an office, or just like getting a little dressed up, a blouse with detailing is a must-have in a maternity wardrobe. We love this LOFT blouse for both the striped texture of the fabric and the fabulous cuff details. This would look fabulous with a suit, or a pair of jeans, making it a great transition item.
7. Leggings
Being able to slip into a pair of soft, comfortable leggings at the end of the day is one of the best feelings during pregnancy. We love these for their mid-rise panel and affordability. If they get too small, it is easy to move up to the next size as your bump grows!
8. Make My Belly Fit Jacket Insert
While you may not need a jacket extender in September, you might want one come November! We love this brand because of the multiple zipper options, making it a perfect fit for almost any coat. And you can reverse it to use with a baby carrier next winter when your baby is here.
During your pregnancy you will go through so many changes. For some, their changing body is a joy and delight, but for others it can be frustrating, stressful, or difficult. Picking maternity fashion that makes you feel fabulous can help to make these physical changes less jarring.