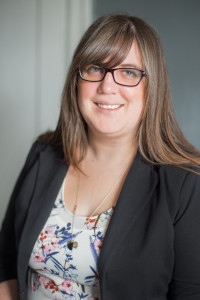 Meet Alex!
What do you do at Toronto Family Doulas?
As the owner of Toronto Family Doulas, I'm your first point of contact when you reach out to us.
I am a birth and postpartum doula, and a childbirth educator. My birth doula partner is Amber.
I also write some of the blog posts (although Meaghan is much better at that!) and deal with the behind-the-scenes business stuff.
What brought you to doula work?
I came to doula work initially to help me get into midwifery school. However, from the first birth I attended I fell in love with the role of a doula. Being able to be fully present for my birth clients and make sure they have the support and information they need in their birth is a real honour.
As a doula, I also get to do childbirth education and continue supporting families postpartum, which I couldn't do as a midwife.
When you're not doula-ing what is your favourite thing to do?
In the nice weather I enjoy exploring the many great neighbourhoods of Toronto, or experiencing a new restaurant.
When I'm needing to relax, you'll likely find me knitting and catching upon my Netflix
Who is in your family?
My family includes my partner, Seamus, and his cat, Elly.
What is your favourite food?
I'd love to say something exciting and exotic, but a bowl of macaroni and cheese will get me every time! (Especially homemade)
What is your favourite book?
This is a hard one! I love reading so much. The two books I've reread the most are 'Cloud Atlas' and 'Flowers for Algernon'
What is your favourite movie?
Honestly, I don't watch many movies, but Dirty Dancing is my go-to comfort film.
What is the best part about being a birth doula?
That moment when my client digs deep and finds the strength she didn't think she had to push her baby out. It's also really great seeing parents meet their baby for the first time.
What do you most love about postpartum work?
It's really neat seeing parents learn their new babies and be able to tell what they need when they're fussing. I love it when parents tell me about their baby's personalities.
What is something we're unlikely to know about you?
I speak German after living in Germany for two years during and after university. I have a really good memory for useless details.
What education and training do you have?
DONA Birth Doula Training
DONA Postpartum Doula Training
ProDoula Birth Doula Training
ProDoula Postpartum Doula Training
Birthing From Within Birth Doula and Childbirth Educator Training
Lamaze Childbirth Educator Training
Gena Kirby Rebozo Training
Dr. Tanya Smith Acupressure Training
St. John Ambulance CPR and First Aid Training
Simon Fraser University BA in Political Science
If you could go anywhere in the world, where would it be and why?
Costa Rica! I've never been and I hear it's beautiful.
Or Berlin. I lived in Berlin a number of years ago and a piece of my heart is still there. I would love to go back and see my family and friends.
What do you hope to accomplish this year?
So much, it's hard to pick just one! I guess something I'd really like to do is get into running, maybe run a 5k….we'll see!