Welcome to Toronto Family Doulas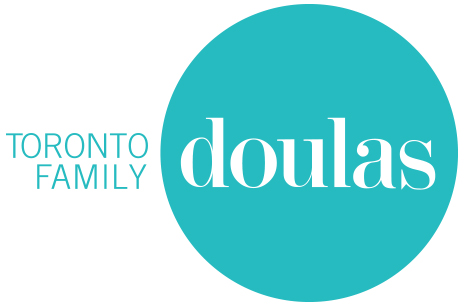 Welcome to Toronto Family Doulas!
While our name and this beautiful website are brand new, our doulas have been supporting clients in Toronto for a number of years.
Alex initially started a doula practice with a fellow doula (who promptly went on to become a midwife) a few years ago. Holistic Birth Collective was created to provide clients with support in the partnership model of practice. Holistic Birth Collective went on to serve a number of clients under its brand before deciding in January that the name didn't truly represent our commitment to judgment-free support.
You see, a popular perception of doulas is that we're a bunch of crunchy women in flowing skirts who encourage their clients to birth out of hospital without pain medication and promise to help clients to birth (and parent) the 'right' way. But that's not us. We love supporting clients in hospitals, the Birth Centre, or at home; we will encourage you to labour on without medication if that's what you want, but we'll also help you to get an epidural as soon as possible and hold your hand while you do. In short, we will support you in whatever decision is right for you and your baby in your birth and parenting journey, and we will never judge you for it.
We weren't sure our old name did a good job of conveying that fact to perspective clients so we started brainstorming names and are now Toronto Family Doulas.
So what's different about us?
We work in partnership. All of our birth doulas will come to meet you in teams of two. Throughout your pregnancy you have access to both of us and one of us will join you in labour. We've been working like this for years and our clients love it!
You can rest assured that not only will a familiar face join you in labour (rather than a back-up doula who you haven't met), but your doula will be rested and fully present because she's had time off call to take care of herself. She also didn't just come from another birth.
We're professional doulas. Doula-ing is what we do. Full time. All the time. We're also all trained by reputable organizations (ProDoula, DONA, and/or CAPPA) and complete certification within 6 months of training. We're committed to professional development and stay up-to-date on current research.
We're also well aware of the doula's scope-of-practice and are meticulous about operating within it. Basically, the scope is that we provide information and physical and emotional support. We do not provide medical advice or diagnose. When we stay within our scope we can work much better with your medical care team (your nurse/midwife/doctor doesn't appreciate a doula who gives medical advice), which creates a better birthing environment. We pride ourselves in the positive relationships we have built with care providers.
We're insured. All of our doulas maintain insurance through LMS Prolink. Staying within our scope means that we're not worried about any malpractice issues, but that's not all insurance does. Being insured means that if I slip and fall on your front steps while rushing to come and support you that my insurance will cover me for any expenses I may incur, and you won't have any headaches about it in your early days of new parenthood.
We're pretty excited about our new name and website and have lots of big plans for the rest of the year!
We hope you'll take a look around. You can read all about our doulas, our birth, postpartum, and education services, or drop us a line.
Please also follow us on Facebook, twitter, Instagram, and Pinterest.