Better Together – The Team Model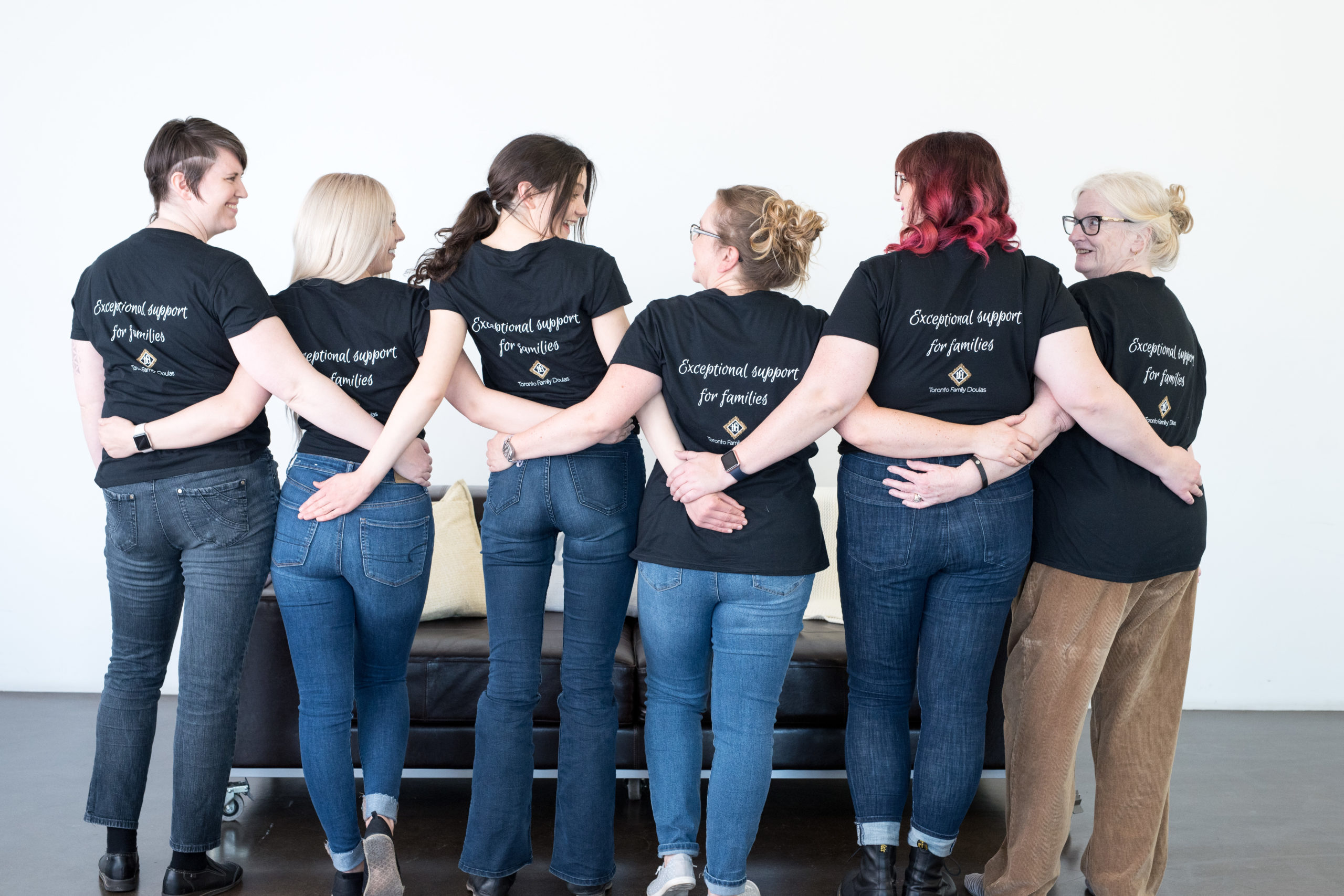 It can come as a surprise to expectant parent that our doulas work in teams. While this model is becoming more common, many doulas, doula agencies, and organizations continue to follow a solo doula/primary call model. Toronto Family Doulas has used a team model since the very beginning, it has always been our way!
So what is the 'Team Model' exactly?
What do we actually mean by 'team model', does that mean two doulas at the birth? No, it doesn't, but it does mean you benefit from the experience, knowledge, and background of two doulas!
When you first reach out to TFD, we will arrange an opportunity for you to meet one of our doula teams. These are two doulas who have been matched together based on personality, approach, and strengths. Our teams are all paired to provide a comprehensive and tailored experience for each of our clients!
Once you have met and hired your team, they are your team. That means they will connect with you through What's App, call and e-mail, and be your go-to resources for questions and concerns during your pregnancy.
So how does this actually work?
It works because the doulas share a call schedule. Each team has a maximum number of due dates that they can support each month, based on their other commitments. The teams create a call schedule that works for them and they are responsible for changing the Labour Line (the number you call any time you need your doula right away) back and forth depending on who is on call.
You are never responsible for knowing who is on call when.
So why two doulas?
We've worked this way for a long time, but it isn't the only way we have worked! Many of the doulas on our team, including both Meaghan and Alex, have worked in a solo doula or primary call model.
And we all hated it.
Being on call all the time means no vacations, no special date nights, no time off, and no breaks. It is a fast track to doula burnout. Especially if you are as busy as our teams are! The doula industry actually struggles to keep doulas in the field for more than a few years, which means we have lost decades of experience over the years.
TFD wants to change that! We work in teams to try and avoid the burnout that many doulas have suffered from in the past. Having the ability to take vacations, schedule doctors appointments, and attend school concerts gives our doulas a balance and quality of life that just isn't achievable on primary call.
It helps the doulas, but what about the client experience?
We believe it is better! After all, two heads are better than one. You are getting the background and individual experiences of two experts, who nonetheless have similar training and personalities! There are no concerns about a backup doula that you have never met before. And you have the added reassurance that your doula is only coming to your birth if they are well-rested and healthy.
Every doula and doula agency will find the model that works best for them. And there will be families who will be most comfortable with a particular approach. For us, as corny as it sounds, the teamwork is truly what makes all of this work!