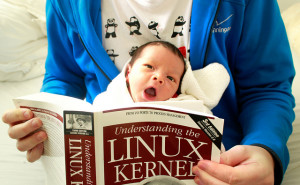 Did you know that reading to your child has enormous benefits? In addition to helping you to bond with your baby, reading lays the foundation for language, academic skills, and a love of books. At Toronto Family Doulas, we love books so much, we needed a Baler's Dozen to just scratch the service of our favourites!
1. Little Blue Truck: a lovely message with a catchy song-song rhythm that will make this a favourite (and easily memorized!)
2 The Day The Crayons Quit: an adorable book that encourages imagination and is funny for parents too.
3 Red is Best: a classic that many parents will remember from their own childhood.
4. Bread and Jam for Frances: sometimes there is too much of a good thing!
5. The Runaway Bunny: another long-time classic!
6. The Penderwicks: fabulous because it's a series, so your little one will have lots to choose from!
7. Something from Nothing: a sweet celebration about growing up, with stunning illustrations.
8. The Balloon Tree: an original princess-hero book that might have you planting your own balloon tree!
9. Ten Little Fingers and Ten Little Toes: a perfect book to read to your brand new baby, this book is a celebration of every little pudgy finger and toe.
10. The Hockey Sweater: a Canadian classic that is a must read for budding hockey players everywhere.
11. The Tiniest Mermaid: a story of friendship and magic with simply stunning illustrations.
12. Oh, The Places You'll Go!: who can resist a classic from Dr. Seuss? This book will carry your child through from infancy to adulthood.
And a new book, recently released that comes with a sleepy dust guarantee! (Which every parent is on board with!)
13. The Rabbit Who Wants To Fall Asleep: this book is being called "the magic sleep spell" by parents everywhere!