Do We Need A Night Nurse?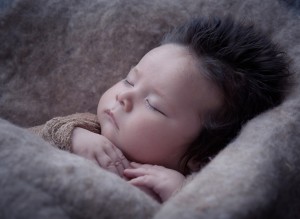 Sleep is a priority for most new parents. They count how many hours they have gotten. They count how many hours they haven't gotten. Sometimes, they lie awake counting how many hours they will get if they were to fall asleep right now. Sleep is a big deal when you are not getting enough.
That's where a night nurse comes in, right?
Yes! And no.
A night nurse is not a recognized designation. Neither is a night nanny or a baby nurse. There is no certification program or training in Canada to become a night nurse. So while you might need someone to help you overnight and getting better rest, there are reasons why a 'night nurse' is not the person you should be calling.
So who are night nurses?
They can be all kinds of people! Some may have taken a postpartum doula training and never completed their certification. Others are nannies. Some have no training at all.  Most of the time, night nurses are not actually nurses. Occasionally, they are retired RN's, but that is rare. They are often people who are comfortable with young babies and they may have children or grandchildren of their own.
So who do we need?
A trained postpartum doula who is actively pursuing certification is a night nanny but with training and accountability. Even better, Toronto Family Doulas are now trained Postpartum and Infant Care Doulas. This means they have additional training in normal newborn sleep, feeding, and behaviour. Their certification requires them to maintain CPR training.
Our doulas are night nannies and more!
Our doulas are trained to take care of the whole family. While night nurses typically limit themselves to solely taking care of the infant, our doulas are ready to support or lend a hand to everyone in the home. This means that they are able to help with baby, read a story to an older sibling, help with breastfeeding, set up a breast pump, wash bottles and prepare formula, tidy the kitchen, and even slip out in the morning with breakfast ready for you. Our doulas will not pressure you to feed your baby a particular way, they will support your feeding goals. They will work with you to plan for their time with you, ensuring that your family priorities and expectations are met at all times.
With our our doulas, our "night nurses", you can rest assured that you and your baby are in the most capable hands.