Gay Intended Parents Need Doulas Too!

Toronto Family Doulas works with the Managing Director of Proud Fertility, Nathan Chan, to provide support to Surrogates and Intended Families in the GTA. Nathan recently wrote a blog about why and how Gay Intended Parents can benefit from a doula. Our doulas know that the needs of Intended Parents can be unique and they are ready to support your family.
Cultural Norms
I recently took the ProDoula Postpartum & Infant Care Doula Workshop to better prepare myself for supporting the Intended Parents who work with my Canadian surrogacy agency, Proud Fertility. It didn't take long for me, the only male student in the class, to see how cultural gender norms have impacted the knowledge that men have about pregnancy, birth, and infant care.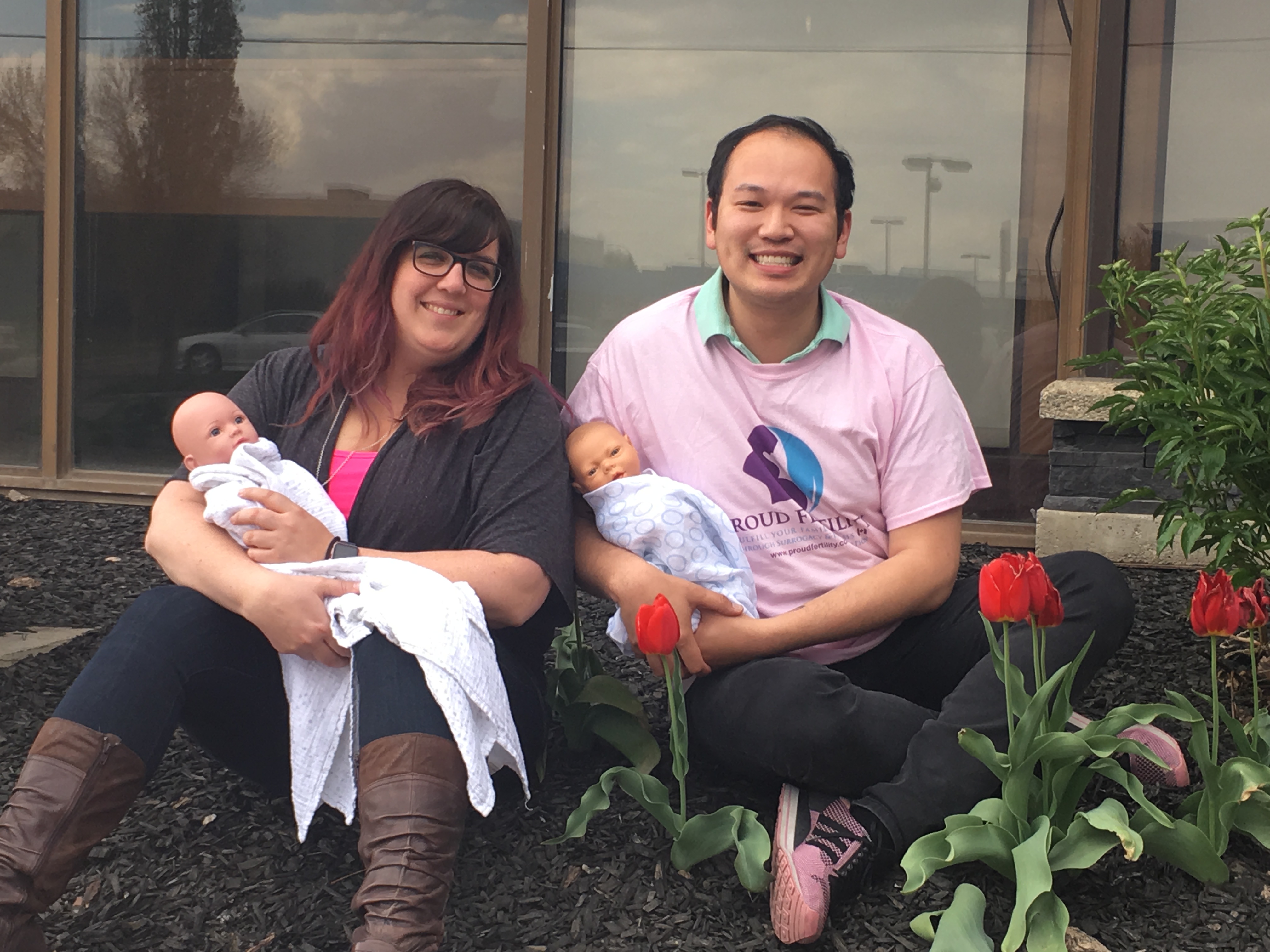 Females in our society are often educated from early childhood on the basics of tending to infant needs. Their interest in babies is fostered and encouraged while young men may even be discouraged from becoming knowledgeable about babies and child care. Even the childless women in the class had extensive knowledge about babies compared to what I did and when speaking to other men upon completion of my training, most revealed that they were clueless about the topics I had been educated about.
Bringing Home Baby
The lack of environmental preparation for parenthood for males presents difficulty for gay male Intended Parents upon the birth of their baby. Basic skills that are impressed upon female children have to be learned. Gay Intended Parents benefit from the direct support a Postpartum Doula can provide, possibly more than single female Intended Parents and traditional couples.
The Postpartum Doula is able to offer one on one education and care after the baby is born. It's one thing to learn to bathe a baby in a parenting preparation class, and another to have an experienced expert by your side while you do so. Gay Intended Parents can quickly build confidence with the Postpartum Doula's coaching, the tips and tricks she shares, and the care she provides for the entire family.
Older Siblings
Gay Intended Parents who already have a child will have developed infant care skill the first time. Just like traditional couples or single female Intended Parents who already have a child they can quickly be overwhelmed by the added strain of a new baby. Older children still have all the needs that made them busy parents but now they have a newborn to care for. The lack of sleep and struggle to maintain balance between their children is a struggle for all parents. Postpartum Doulas help keep it all together. The doula can help with the baby so parents can spend one on one time with the older child. When trying to catch up on sleep, gay Intended Parents can count on the doula to care for both children and manage household tasks.
But Will They Get It?
Gay Intended Parents have unique support needs. Regardless of the stage they are in in their pursuit to build a loving family, having a knowledgeable guide provides an experience that is more positive and rewarding.
For the best support when pursuing surrogacy as a gay Intended Parent contact Proud Fertility. For the best support in Toronto when you bring your baby home, you'll want Toronto Family Doulas.
The Managing Director of Proud Fertility, single Intended Father Nathan Chan has trained as a Postpartum and Infant Care Doula, Labour Doula, and Postpartum Placenta Specialist to better support his clients as they fulfill their family dreams.