Is That a Football Under Your Shirt?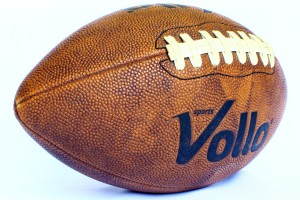 The Super Bowl.
Apparently, it's kind of a big deal.
And you are pregnant.
While being pregnant shouldn't deter you from enjoying many of the traditional activities and snacks around Super Bowl Sunday, a few things are probably off limits. We know that football and fun go together, especially Super Bowl parties. Even people that don't normally follow football enjoy spending an afternoon with their friends, indulging in good food, good drinks, and good company. Here are a few ideas for helping you to get the most out of your "smuggling a football" Super Bowl experience!
Alcohol
Most sporting events come with a traditional pint, or three. While it may be one thing to drink before you know you are pregnant, it is generally advisable to avoid alcohol during your pregnancy. Here are a few non-alcoholic beverages you can try this Super Bowl.
Food
Most party foods are safe to eat while pregnant. You might want to limit the spicy wings though, your heartburn won't appreciate it later! Here are some of our favourite recipe ideas to satisfy every pregnancy craving you might have:
Coverage
While we know that coverage for the big game, along with the parties, will start early, don't forget to pace yourself. Many women experience fatigue during pregnancy and it is important to listen to your body. Joining the party closer to game time will give you a chance to take that last minute nap if you think you need it.
Don't forget to enjoy yourself!
And most importantly, tell us in the comments who you are cheering for, the Carolina Panthers or the Denver Broncos?