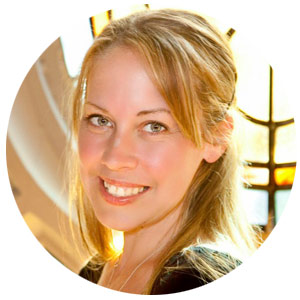 What do you do at Toronto Family Doulas?
I'm a birth and postpartum doula.
What brought you to doula work?
When I was 9, my parents requested that I be in the hospital room during the birth of my youngest sister. I remember holding her hand and talking her through a relaxation/visualization exercise, that I had learned at school and just being caught up in the most incredible moment of seeing life come into the world and feeling so proud of myself that I was 'mothering' my own mum. I didn't know it at the time but that day planted the seed for me.
Birth is such a powerful and potent event and I am drawn to supporting parents towards finding their own way and empowerment in bringing their child into the world.
When you're not doula-ing what is your favourite thing to do?
Hanging out with my two favourite people in the world, my kids.
I adore yoga, it truly is my oxygen and chance to come back to myself and allow that magical thing to happen where everything falls into such a natural perspective.
Also, bookstores. I'm a total bookworm and I could so easily spend an entire day in a good bookstore, it's my happy place.
Who is in your family?
There's me, my husband Josh, my two daughters (8 and 5) and our two rescue cats (we just adopted one and we're fostering the other).
What is your favourite food?
Mexican food. Sitting on a patio, on a warm Summer evening, people watching, eating good Mexican food and nursing a freshly-made sangria in one hand is a not-too-shabby way to enjoy some downtime.
What is your favourite book?
Oh wow…that's like asking me to name my favourite child, haha!
Sooooo many have captured my heart and imagination. I'm going to be greedy and pick two: 'The Adventures of Snugglepot and Cuddlepie' by May Gibbs (one of my favourite childhood books) and 'Jessica' by Bryce Courtenay (the author who wrote 'The Power Of One'.
What is your favourite movie?
Again, there's so many I could list here. 'The Power of One' in a longtime favourite. 'The Notebook' hits all my 'mushy-sigh' spots too.
Also, I love a good indie-flick and a great one to cross my path, a few years ago, is Blue Valentine. Such a realistic portrayal of a relationship.
The lesson I think we've learned about me, thus far, is never ask me to name 'just one' haha.
What is the best part about being a birth doula?
Helping people navigate and clear their own path through to what will be one of the most momentous days of their lives.
Witnessing that amazing moment where they finally get to see their child's face is such an honour.
What do you most love about postpartum work?
Helping families get off to a great start. They've just come into a huge shift in their lives and that postpartum period is a time for bonding, resting and nurturing, for every single member of the family.
I love the tradition of other cultures, where, for the first month after giving birth, mothers get to recuperate, eat nourishing foods and simply bond with their baby.
That's where I come in; cleaning and organizing the house, making nourishing meals, caring for the baby while parents shower, eat, sleep or the like. Being a listening ear, providing advice (if asked for) and company is something else that can feel comforting when you're a new parent.
It's a part of a person (or family's) life where I'm so passionate about supporting them through and seeing them find their own groove with their growing family.
What is something we're unlikely to know about you?
I started doing taekwondo when I was 8 and earned my black belt when I was 15. My trainer, Martin Hall, was my very first mentor, outside of my family, and he was training me to be a competitor in the first Olympics that taekwondo was officially recognized as a competitive event. However, school commitments demanded my attention and I stopped doing taekwondo.
However, I carry all the lessons I learned from that time, with me, for life. My husband competes in jiu jitsu and we plan to introduce our children to martial arts in the very near future.
What education and training do you have?
I did my doula training with Leslie Everest, who owns Motherwit. I also trained as a yoga instructor through YogaWorks (200RYT) and as a prenatal yoga teacher through Blooma. I am so excited to further my prenatal yoga teaching skills by undertaking Blooma's Level 2 Advanced Yoga Teacher Training in May 2016!
I have trained with Tanya Smith in acupressure for birth. I am constantly learning and seeking education!
If you could go anywhere in the world, where would it be and why?
SO.MANY.TO.CHOOSE.FROM! One place I'd LOVE to visit is Santorini and all the beautiful Greek Islands.
I also plan on renting an RV and doing a road trip across Canada and the U.S one day.
What do you hope to accomplish this year?
Other than a headstand in yoga? Cross-certifying with Prodoula!