Resolutions for New Parents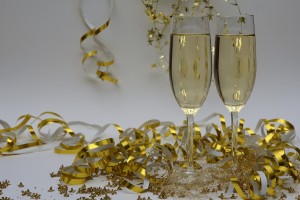 Did your bundle of joy arrive around the holidays? Are you expecting a new arrival in the new year? Usually January 1 is a time of resolutions: lose weight, be more organized, make healthy meals, or spend more time as a family. A new year often means a new start. But what are some new years resolutions that new parents can make? After all, their new year started off the moment their baby was born with a world of "firsts" awaiting them.
1. Sleep
Seems obvious, doesn't it? But many new parents do not get the sleep they need. Whether your baby is just days old and getting sleep means taking naps whenever possible, or your baby is older and getting enough sleep means considering sleep training, it should be your resolution to make sleep a priority.
2. Delegate
Do you like to be the one "in control"? You aren't alone. But when your tiny dictator arrives, you may not be able to control everything the way you would like to. Delegating tasks such as laundry, cooking, or tidying can be hard, but it frees you up to rest, be with your baby, or take time for yourself.
3. Self-care
Becoming a parent can be overwhelming. For some, it can feel like they are losing themselves. Self-care is vital for new parents. A chance to unwind, see friends, or spend a few hours blissfully alone. The demands of parenting can also lead to aches and pains from carrying your child, breastfeeding, or the demands of giving birth. Taking time to meet your own needs physically by getting a massage, going to the gym, or anything else that helps you feel more like you.
Regardless of what resolutions you make, we wish you a happy and joyous 2017.
Happy New Year!