Surviving Wedding Season While Expecting
Spring heralds the arrival of so many things; robins, rain, green buds on trees, and without fail, wedding invitations. Whether it is your best friend, your co-worker, or Uncle Joe who is is getting married (again), those sparkling envelopes start to arrive just as the geese fly home.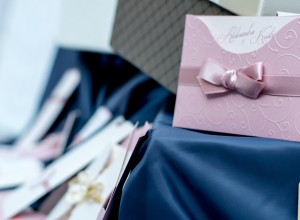 Other years, those invitations were fun. A night out with good food, good wine, and good company? Sounds wonderful! But this year you are expecting. And whether you are nine weeks or nine months, there may be a few things you want to differently.
1. You are a ready made designated driver
This is probably not the time to indulge in the bride's signature cocktail, tempting as it might be on a hot night. Instead, try sparkling water with fruit, lemonade, or one of these delightful virgin cocktails.
2. Your poor feet
As we slide towards warmer temperatures, you may find your feet don't fit into your favourite pair of nude heels anymore. Swelling in the feet is common in pregnancy, as is changing shoe size! High heels can make swelling worse, so choose a lower heel, flats, or a fancy pair of sandals.
3. Don't dress shop at the last minute
As your body changes and grows, it can be hard to dress your new shape. Don't wait until the day before to go try on dresses. While we have some wonderful maternity stores in Toronto, it can be hard to find an outfit that makes you feel your best. Giving yourself plenty of time to shop means it isn't a stressful endeavour and you can find something that makes you feel great.
4. Your carriage might turn into a pumpkin
If you are used to tearing up the dance floor until the early hours, you might find that this time, you are ready for your bed before the clock strikes twelve. Whether you are Cinderella leaving the ball early or you can still dance until dawn, remember to listen to your body.
5. Don't forget to have fun
This might be your last chance to have a special night out without a little one in tow for a while. Enjoy it! Dance, laugh, and celebrate.
No matter who is getting married, this is an exciting time! You can enjoy and celebrate with them, while also taking care of yourself. Remember that it might be different, but it is still an opportunity to have fun.