The Importance of Being Postpartum
It's World Doula Week and we wanted to highlight the support that postpartum doulas provide!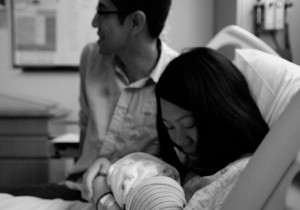 Picture shared by George Ruiz
The postpartum period is both magical, and nerve-wracking. Your baby is here and it is wonderful to kiss their forehead, count their toes, and snuggle them in your arms. But it can be worrying!
Are they getting enough milk?
Are those hiccups normal?
Will I ever sleep again?
It is easy to feel overwhelmed in the first weeks and months after you have a baby. That's why our postpartum doulas are all trained experts, they can work with you to find the best balance for your family.
We know that every family is different, and that expectations and needs will be as unique as your baby. We will ask clarifying questions, respond to your requests, and make suggestions when asked, so that you can feel confident with your baby.
So what does a postpartum doula actually do?
Our postpartum doulas will help you to meet your feeding goals!
Are you planning to breastfeed? We can help with that! Exclusively pump? We can help with that too! Is your preference for formal? Just let us know where it is!
Our doulas will help you meet your sleep goals!
While eight straight may be a little ways off, our overnight doulas will follow your instructions and preferences to help you get the most amount of sleep possible. If you are breastfeeding, we will wake you to feed you baby and then take care of everything else while you go back to sleep. If you are bottle feeding, we will take care of everything while you get the rest you need.
We can help you build your village!
It takes a village to raise a child, but the village is a lot more scattered than it used to be. Our doulas are experts in local resources. They can help you connect with community organizations, other moms, and even help you reconnect with yourself.
Our doulas take care of the details.
Has it been a few days since you had a hot cup of coffee? Ate more than a sandwich or granola bar? Grabbed more than a two minute shower? We can take care of the baby so that you can take care of yourself. We can make a quick meal or throw the laundry in. We can even tidy up the kitchen and put the dishes away. We are there to see to all the little details so that you can take care of yourself, and your baby.
We are there if you are struggling.
We know that 80% of new parents will struggle with the Baby Blues, and 20% will develop a Postpartum Mood Disorder. It can be difficult to deal with this as a new family, but your doula will be able to point you in the right direction to get extra support. And we are there for you as long as you need us.