Your Care Provider: The Coles Notes
Today, March 30, is National Doctors Day. First celebrated in 1933 in the US, it is now recognized in countries all over the world. At Toronto Family Doulas, we love the doctors we have the opportunity to meet and work with, and to them, we send our thanks and appreciation.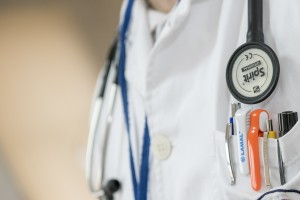 In honour of National Doctors Day, we thought it was a good time for a Coles Notes run down on your options for care providers during  your pregnancy!
In Ontario, midwifery care is covered by our provincial health insurance, OHIP. Midwives attend a rigorous university program which gives them classroom and practical experience to specifically work with those in their childbearing year. This care includes prenatal, birth, and first six weeks postpartum for parent and baby.The are well-versed in normal, low-risk pregnancy, and are able to attend home, birth-centre, or hospital births.
Pros: longer appointments, more time with care provider, one of your midwives will be at your birth, more flexibility in birth place, home visits after baby is born, continued follow-up care for six weeks after birth.
Cons: very hard to get in with a midwife, if planning a hospital birth you can only go to the hospital they have privileges at, at some hospitals they must transfer care if you are induced or opt for medicinal pain relief.
Many hospitals now have Family Practices which oversee expectant families. In some cases, your own family doctor will be one of these practitioners so you do not need to transfer care at all during your pregnancy.
Pros: continuity of care, familiarity and a relationship with your care provider, greater access to your doctor, you are more likely to know the doctor who is at your birth.
Cons: their scope is limited and a transfer of care will take place for induction, not all family doctors are part of practices which oversee pregnancy and birth so  you may need to be referred anyways.
OBs are doctors with extensive training in pregnancy, birth, and the immediate postpartum period. Additionally, they are trained in obstetrical and gynaecological surgeries. OBs are the most common care provider for expectant families.
Pros: you will see the same OB for all your prenatal appointments, if you experience complications or need access to medical interventions the OB is well-equipped to handle the situation, your care will not be transferred if medical intervention becomes necessary,.
Cons: your OB is unlikely to be the doctor at your birth, appointments are short and may sometimes feel rushed, less control over your birth space and place.
An MFM is a specialist in high-risk and complicated pregnancies. You will be referred to an MFM if your regular care provider finds something that is a cause for either concern or additional monitoring. Often, multiple pregnancies are overseen by MFM doctors, as well as pregnancies where an underlying medical condition can require more close contact throughout the pregnancy.
No matter who you choose as your care provider, Toronto Family Doulas is happy to work with them. We work diligently to be members of a birth team, and have intense respect for all the care providers we come in contact with.