Doula Gift Guide 2019: Gifts for Newborns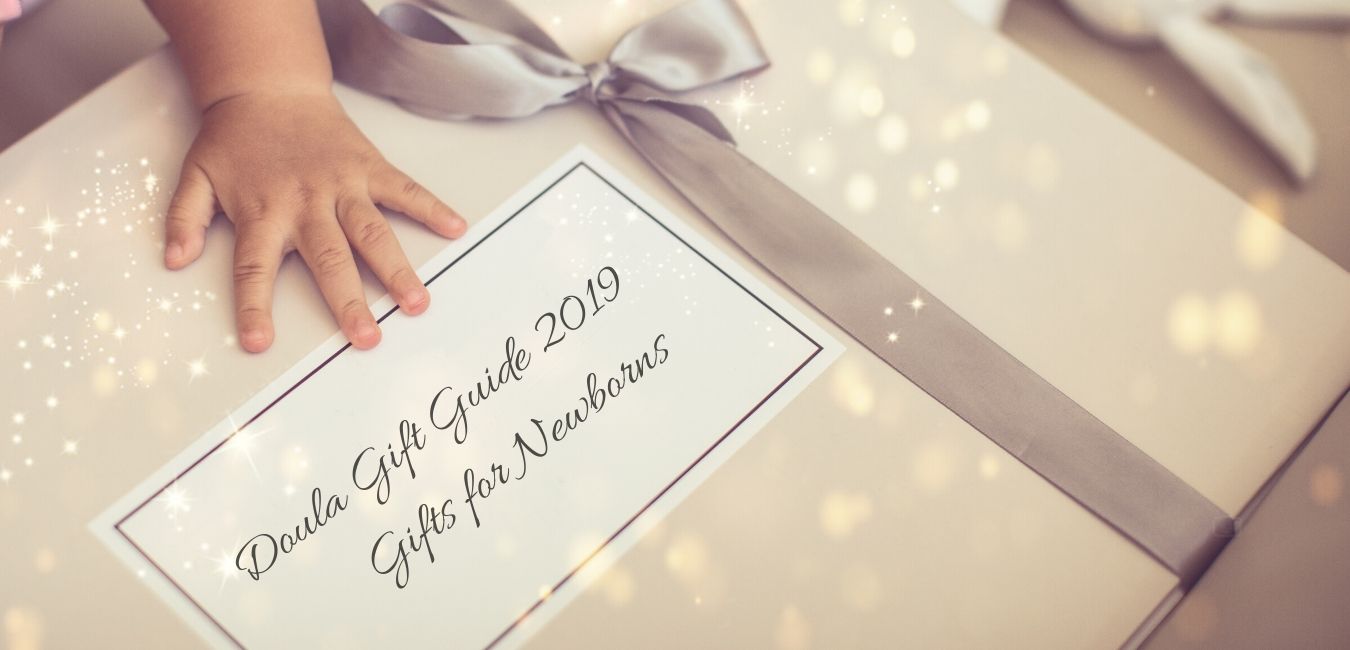 It is that time of the year when holidays and gift-giving occasions abound for many people, cultures, and faiths all over the world. And while you might be feeling some trepidation as you approach this year's holidays with a newborn in tow, we've got some tips and tricks as well as our favourite 2019 gifts for newborns to get you through the next six weeks.
This guide is for the 6-months and under crowd. Pop back every Thursday to check out our new blog Over the next few weeks we will focus on our favourite gifts for older babies and new parents!
1. Padraig Cottage Slippers
Our first gift suggestion is one that is a favourite for a lot of Canadians! Padraig Cottage slippers are a family classic, with sizes from newborn to adult. We especially love their newborn slippers because the sizing is small enough for new babies, but will last the winter (as long as they don't get lost!) because there is room to grow.
These slippers are fantastically warm and are excellent for times when baby will be in the stroller, car seat, or out in the cold for a little while. There is a wide range of colours to choose from, so you can pick your favourite, or look for one that matches your baby's personality!
Holiday Tip: These slippers usually fit over footed pyjamas, which makes them an excellent way to keep little toes warm when you head to the car at the end of a party.
2. Baby Bjorn Bouncer
This is one of our favourite bouncers as doulas. The soft, stretchy material makes it comfortable for baby, and it is easy to use for caregivers. It takes up much less space than larger swings or motorized bouncers, which makes it ideal for downtown condo living. The best part of this chair is that it lasts. Your little one can be using it well past the 'end date' of other products.
Holiday Tip: the relatively small footprint of this seat means it can be folded up and brought with you to the many holiday gatherings and parties you may have scheduled. Although it is not a safe-sleep surface, it can be a great place for baby to be while you are eating and socializing!
3. Pacifier Clips
If you have paid attention, you will know that Toronto Family Doulas loves items that are from Canadian brands, especially when the products themselves are made in Canada. Because what is better than buying local? Buying local items that are adorable of course! And these Kushies pacifier clips made with food-grade silicone beads definitely qualify.
Holiday tip: Pacifier clips help prevent that soother from hitting the ground every time your little one is passed from one relative to another. Make sure it doesn't fall into any cups with extra holiday cheer though!
4. Anything from Refluff*
Refluff* makes our list every single year because the products are simply that amazing. From leggings and harem pants to bibs, toys straps, and more, this local maker uses all eco-friendly material sourced from sustainable sources. Her products are durable and stand up to many washes and uses.
Holiday Tip: Drool happens but it can be frustrating when drool makes for wet clothes just when everyone wants pictures. Using a bandana or bib can protect the cute outfit you picked out and can be quickly removed at picture time.
5. A Class, Activity, or Membership
Sometimes the best gifts aren't things! The best gifts for newborns may be a class or membership somewhere can help babies to socialize and their parents to get out of the house. Especially during the dreary Canadian winter months, having a reason to get out of the house can be the difference between actually getting out, and staying in your pyjamas. There are so many options in Toronto, places like Sprouts, Gymboree, and Kidville there is sure to be an option for every family.
Holiday Tip: Start your membership or class after older kids go back to school in the second week of January. During school break, indoor playgrounds and activity centres tend to be busy with lots of older kids. This can be overwhelming to a small baby and definitely not relaxing for you!
Bonus Gift Suggestion: The Box!
We know it's a bit of a stereotype, but honestly, it is one that holds true. No matter what gifts for newborns your baby receives, they will almost certainly be the most interested in the box, wrapping paper, or ribbons!