Doula Gift Guide 2019: New Parent Edition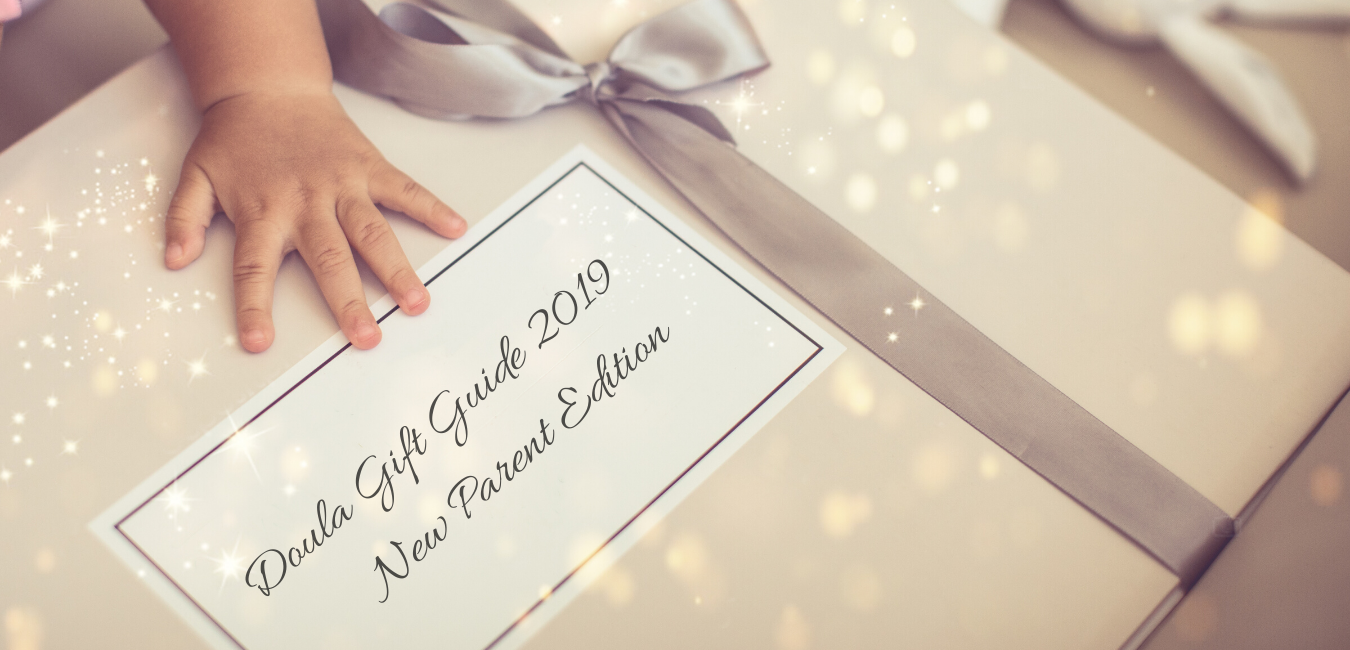 This is our last blog for our Doula Gift Guide 2019! It has been so much fun to share all of our favourite products and services with you. We hope that you have found this series to be helpful, not just for the winter holidays, but for all the birthdays, baby showers, and parties coming up in 2020!
This week we are looking at the best gifts for new parents! That's right, there are gifts that can benefit the whole family.
1. A Meal Delivery Service
Whether the new parents you are shopping for just found out they are pregnant or welcoming their baby any day now, food can be stressful to deal with! Between morning sickness, pregnancy cravings, and the hunger of breastfeeding, food can start to seem like a challenge rather than something to enjoy.
A meal delivery service such as Hello Fresh, Chef's Plate, or Honey Bee Meals for those needing gluten, dairy, nut, and refined-sugar-free meals.
2. Doula Support
We've said it before but it bears repeating – doula services are the ultimate gift for new parents. Postpartum support can be purchased in increments as low as 4 hours at a time. Our postpartum doula services benefit everyone in the family by decreasing stress and increasing confidence.
The reassurance of a trained professional coming to answer question, educate, and help establish sustainable routines is absolutely priceless!
3. A Subscription Box
Subscription boxes are all the rage! After all, who doesn't like getting a present in the mail every month? There are many choices when it comes to subscription boxes and you can choose one aimed at babies like the Hoppi Box or Our Little Book Club, or ones for the parents themselves. Here is a great list of many of the subscription boxes that ship to Canada.
4. Photobooks
Did you know that all those pictures that new parents post on social media (or get lost in the memory of their phone) but that never get printed and displayed can make a wonderful surprise gift? Just download the pictures, or ask for more pictures from the parents without telling them what you are going to do! Framed pictures, or photobooks make wonderful gifts. We like this list to find the best Canadian photo book sites.
If photobooks aren't your thing but pictures are, try a canvas printed picture!
5. Power Banks
If the new parents don't have a power bank, this makes a great gift. Between checking the baby monitor that streams to their phone, to endless Googling about "what does this rash mean?" new parents can go through the battery on their phone quickly! Having an easy and convenient way to charge their phone, especially on the go, will be a huge help.
6. Experiences
Experiences are great gifts for anyone, but we especially love them for new parents. Whether an experience for the entire family including baby, or a way for parents to have a date night and time alone, this can be even more meaningful than more things.
We hope that these gift guides have been helpful as we head into the holiday season! If you are looking for our previous gift guides, they can be found here: