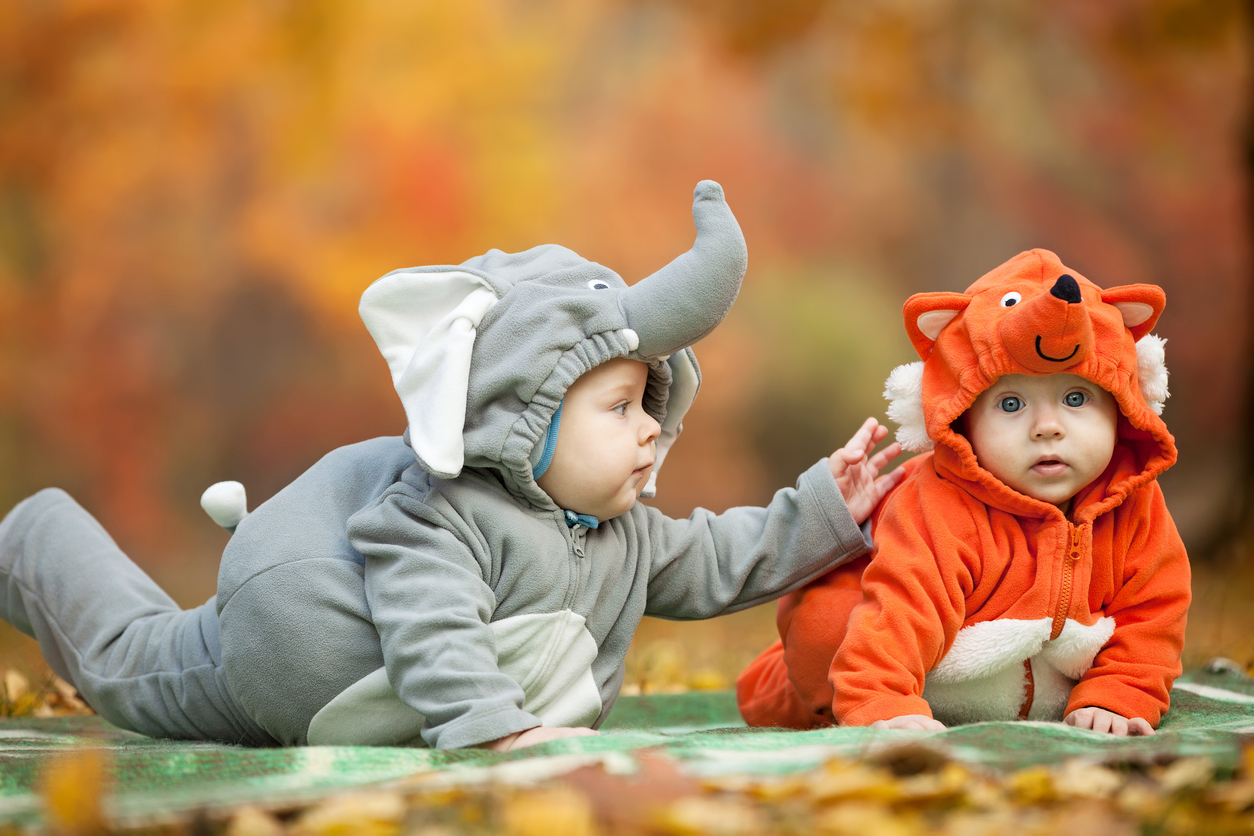 Welcome to our Halloween Baby Parade! All those "first" holidays can be so much fun when you have a new baby. And what is more fun than dressing that cute baby up and making them even more adorable than usual? Probably not much!
We love seeing babies all dressed up for Halloween, so we are going to share some of our favourite baby Halloween costume ideas with you! And don't forget to tag us on social media if you share pictures of your little one!
1. The Classics
There is absolutely nothing wrong with the classics. Baby pumpkins will never go out of style. There is something about a roly-poly baby wearing a roly-poly costume that just makes us happy.
2. Creature Feature
Babies wearing baby animal costumes? Yes please! With so many options (lions and tigers and bears, oh my!) how is a parent to choose? Well, that is up to you but we absolutely love this cutie baby turtle. .uts and this utterly sweet baby skunk costume
3. Prehistoric Fun
Does your little one like to roar? Then dress them up to suit their personality! This baby hatching t-rex costume might be our top pick, , but there are so many fabulous costumes to choose from! From this purple and pink dragon to this colourful triceratops
4. Doo doo doo doo
Baby shark! What better way to ensure the song is an earworm for the next year (or two) than dressing your baby up as a baby shark! (Sorry for the earworm!)
5. Join In the Fun!
Get creative and make a costume for yourself AND your baby! We've seen some amazing examples out there, from baby gumballs and parent gumball machines, to Ghost Busters themes, and ingenious ways to include a carrier into the costume so the parent can be hands-free! (Which is extremely important because who else is going to hold, and eat, the candy?)
Whatever costume you choose, there are still some safety things to be aware of!
Many costumes are made of thick fleece, non-breathable polyester, and other fabrics that may make your baby overheat. This is especially true if you go to parties rather than trick or treating outside. The best way to check if your baby is too hot is to feel the back of their neck or their belly. Hands and feet are unreliable gauges of temperature in young babies, and many don't get flushed the way they will when they are older.
You should also always monitor your baby while they are in the costume, especially if there are strings, attachments, or a close neckline. All of these can be hazards to children that like to wiggle and stick things in their mouths.
Even though your baby will likely be in your arms or in a stroller, remember to add glow sticks or reflective tape to both of you. Lots of things are happening and that can make people distracted. Being visible will help prevent accidents.
And don't forget the most important part!
Parents get to eat the candy! ;)