Is a Peaceful Postpartum Possible?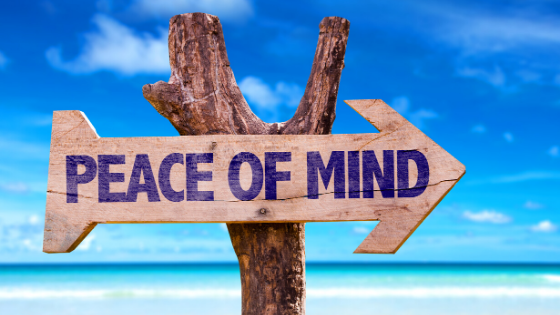 Peaceful is defined as - 'free from disturbance; tranquil. See also: tranquil, calm, restful'.
That is a pretty big definition to try and live up to when you are planning for the postpartum period. Is "peaceful" really a word that can be applied to the days, weeks, and months after a baby?
Okay, so maybe the free from disturbance is a bit of a stretch but calm, tranquil, and while maybe not restFUL you can be restED. Peaceful is possible. But it doesn't just happen for most people; it takes work and planning.
So what can you do?
Figure out your village
For some folks, their village consists of family, friends, and their neighborhoods. But that isn't true for everyone, especially in a city as diverse as Toronto. Many new parents are missing their own parents during their pregnancy and parenting journey and it can make finding a village more difficult. But difficult doesn't have to mean impossible. And we don't think your village should be just family members either!
One way to help organize your village is to start with a basic list of everything you think you might need help with. This could be anything from meals, to mowing the lawn, pet care, and a shoulder to cry on. Then divide your list into three categories: physical help, emotional help, professional help. Then look at your village and see who best fits in each category.
Make sure you list your preferred resources and professionals for anything that might go into the "professional help" category. This could mean:
lactation consultants (these fabulous folks are our top recommendation!)
cleaning services
dog walkers,
sleep consultants,
meal delivery services,
therapy,
pelvic floor physiotherapist (Michiko is our favourite),
and more
Prep like snowmageddon is coming
Yeah, we said it. Pretend like your first month postpartum is going to be as if you are snowed in after a massive snowstorm. Have your staples and favourites on hand, so you don't have to make emergency trips to the store. Fill a freezer with pre-made meals or slow cooker recipe bags. The best part about this snowed-in experience is that Amazon Prime, Skip the Dishes, and everyone else is still doing deliveries, so you can still get the things you need or forgot.
Having some easy meals and snacks that are already prepped and just need to be put in an over or dumped in the slow cooker will, especially on those days when cluster-feeding starts at 4pm and continues all evening long.
Crying is communication
This isn't something you can plan, it's more of a mindset. Typically, when adults think of crying, they think of pain or distress. Those are the most common reasons children and adults cry. However, in an infant, crying is not always an indication of pain or distress.
For babies, crying is a form of communication; a language you don't speak.
Babies cry to tell you they are hungry or need a diaper change. They might have gas or be scared, or they may just feel lonely. That doesn't mean you don't respond to them crying, just as you can't ignore your toddler who has asked for a snack for the 3571st time that day. But if you remember that they are talking (loudly) to you, rather than hurting, it can go a long way to achieving peace.
Create open communication
When your partner goes back to work, things can suddenly feel overwhelming. Especially if they were home for a few weeks and you are used to the extra set of hands being around. And if your partner goes back to a high-stress job, or one that involves long hours, travel, or physical tasks, they may not be able to help as much once they get home. And even when they help, you might sometimes feel like ships passing in the night – especially if you are using the time they are home to catch up on your own sleep!
There are many ways that you can improve this, but we have found that simple works best. A whiteboard in the fridge with each week's tasks, chores, maintenance, and needs. Any time anyone (including friends or family) completes one of the tasks on the whiteboard, they can cross it off, erase it, or put a checkmark. Then everyone knows when has been done and what is left to do!
Write it down
All of these things you have just thought and talked about? Write it down. Write it down together so that you have all the information in one place. Even if this sounds like a silly step, it is a great idea with a postpartum plan because there is a lot more that is actually plannable. When 'peaceful' is the goal, we want to make sure everything is as organized as possible. Here are some categories you can consider:
Adults
- Sleeping
- Eating
- Self-care
- Relationship time
Infant
- Sleeping
- Eating
- Hygiene (products, diapering, etc)
- Parenting philosophy/thoughts
Household
- Pets
- Older siblings
- Maintenance and chores
- Grocery shopping
Other
- Extended family/family expectations
- Professional services (doulas, lactation consultants. Etc)
- Doctor/medical care and decisions
- Any religious or cultural observations that need to be organized
There may be other considerations that are unique to your family, and we encourage you to include those as well!
Planning for a peaceful postpartum doesn't mean that every moment will be peaceful. A crying baby at 3am is not peaceful, no matter how much you planning you did! And we aren't promising that every minute of your postpartum experience will feel tranquil and calm, but having a plan takes the stress out of the unknown. It also helps to reduce last-minute research or settling for something you don't want.
Even in the postpartum period, there can be curveballs that are impossible to plan for. That's okay. Your plan can change and adjust as your needs do!
Nothing is written in stone, but having a roadmap makes it easier to find your way again after a detour.